Prepare your smile for your new denture with pre-prosthetic surgery
South Bend Oral Surgery Partners offers a range xof advanced services and procedures in the area of oral maxillofacial and implant surgery. If you are in the process of denture placement, you may need to undergo pre-prosthetic surgery prior to placement.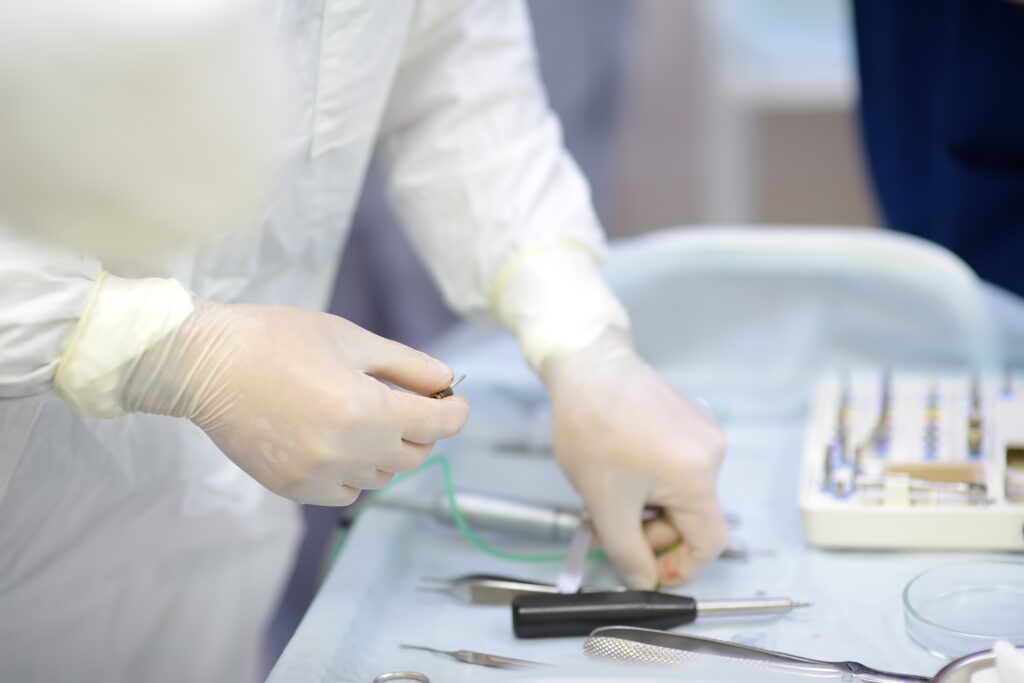 What Is Pre-Prosthetic Surgery?
Before placing a complete or partial denture—also called a "prosthetic"—some patients must have some minor surgical work done to prepare the mouth. Pre-prosthetic surgery is the process of preparing your mouth before placing a prosthesis. Our office handles a variety of pre-prosthetic surgical procedures for our clients.
It is important that the bone ridge of your mouth is of the right size / shape before a prosthetic can be placed. The bone ridge can be surgically reduced to accommodate the denture. Sometimes, part of the bone may need to be removed before the denture can be placed. In other cases, if a tooth was removed, the exposed bone may be jagged and sharp, requiring smoothing or reshaping.
Pre-prosthetic surgical procedures.
At South Bend Oral Surgery Partners, we know how to help you. Our board-certified surgeon and expert staff can provide the care you need to relieve the discomfort you feel.
What are others saying about us?
"Dr. Paul is a very kind and caring man. I was full of anxiety before my procedure and he assured me that he was going to do everything possible to calm my nerves. I was put under what was described as "twilight sleep" and remembered nothing until being awoken by him and the staff. I highly recommend Dr. Paul. All pre and postoperative instructions were given, both verbally and in writing. Approprate medications were prescribed. Thank you Dr. Paul for making my visit comfortable."
"Everyone was so nice and helpful. I was comfortable before and after my surgery. The office called me a few hours afterwards and even sent me flowers the next day. Best oral surgeon I've ever been too."