Easier to eat, speak, and smile
Dentures can replace several missing teeth or an entire dental arch, restoring the function and appearance of your smile. Often times dentures are held in place with the support of dental implants.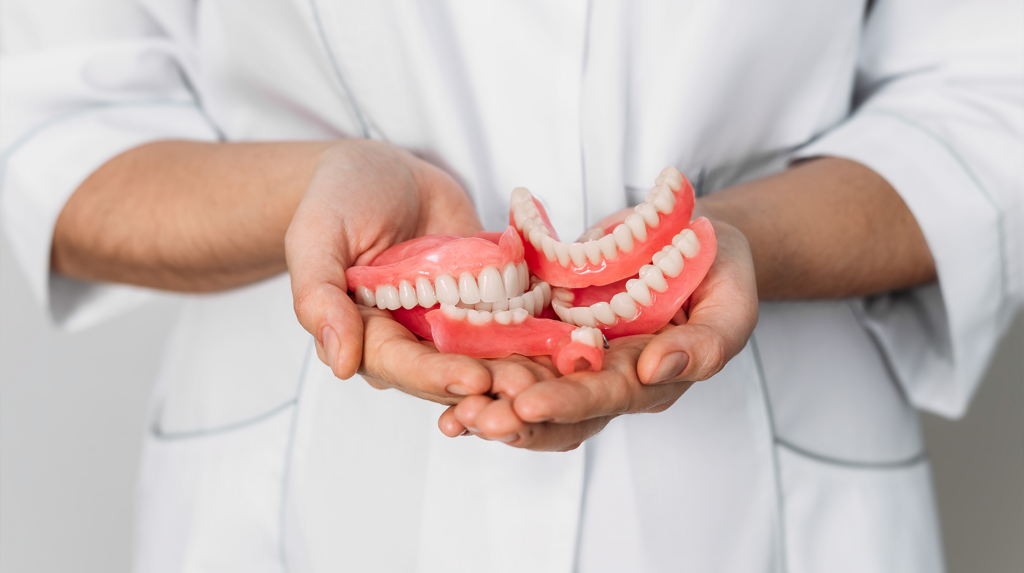 What to expect during your visit.
At South Bend Oral Surgery Partners, you can expect to receive the highest quality of care throughout each phase of your treatment process. 
We offer multiple forms of sedation and anesthesia to ensure you remain comfortable. The specifics of your extractions and implant placement will depend on current quality and density of the bone surrounding the area. Your surgeon will fully discuss what to expect during surgery with you before beginning. 
New Technology Makes Getting Dentures Even Easier
Many dentists now use advanced tools to take digital impressions of your smile. These systems eliminate the need for messy, uncomfortable impressions taken using putty and allow your dentist to customize your denture with greater precision. Some offices even have in-house milling systems which can fabricate your restoration on-site, making treatment more convenient.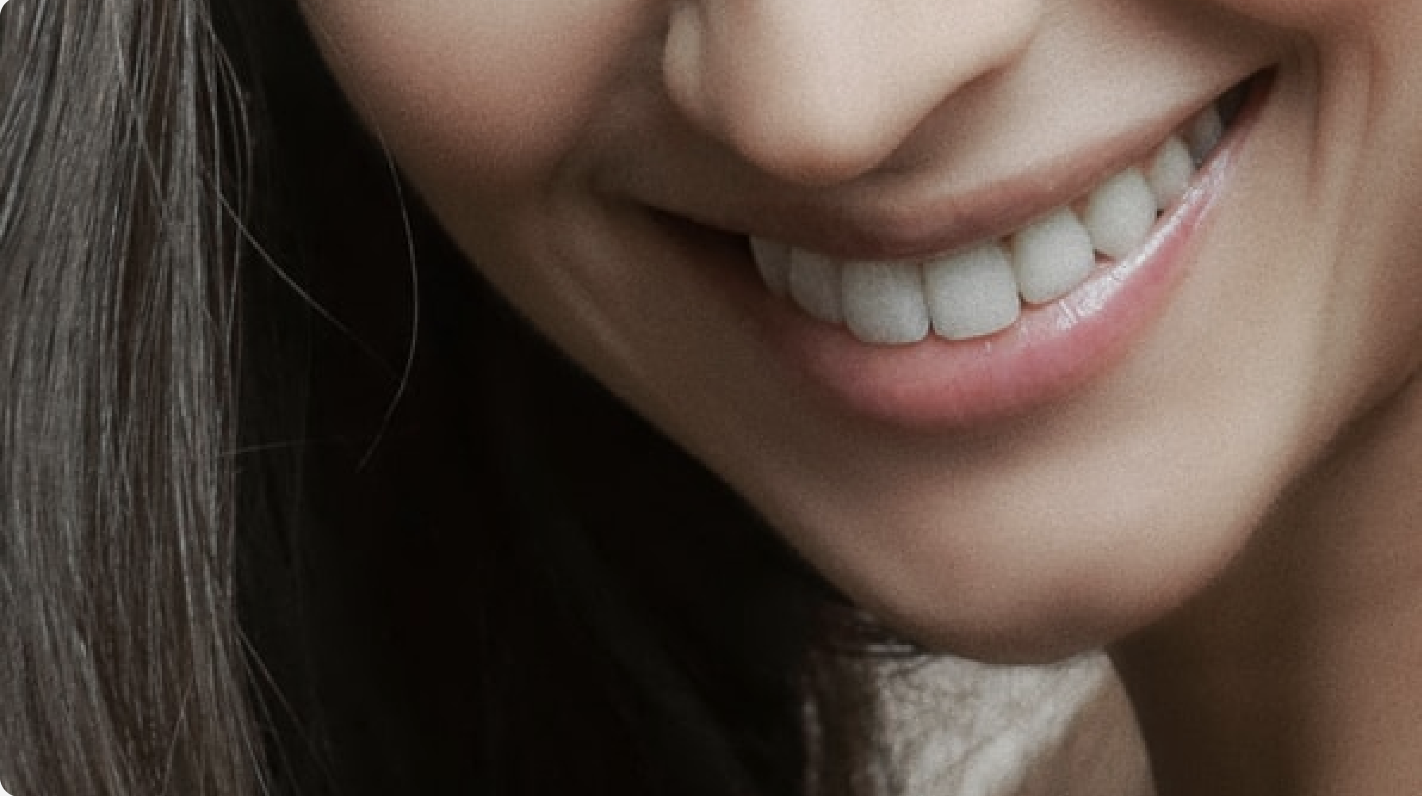 Designed to look like natural teeth, dentures can be customized to complement the shape of your face and improve the appearance of sunken cheeks and puckered lips.
Dentures can renew your ability to eat comfortably, enunciate clearly, and chew properly. With a fully functional smile, you can enjoy life more completely.
You can elect to secure your dentures with dental implants. This solution keeps your dentures firmly in place and prevents the jawbone recession that occurs after tooth loss.
Your dentist can tailor your restoration to your needs.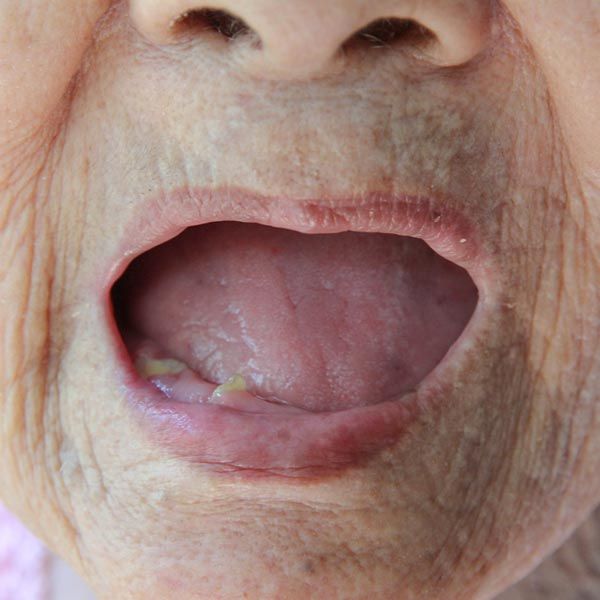 If you have lost all of your teeth in one or both jaws, a full denture can restore an entire arch of teeth.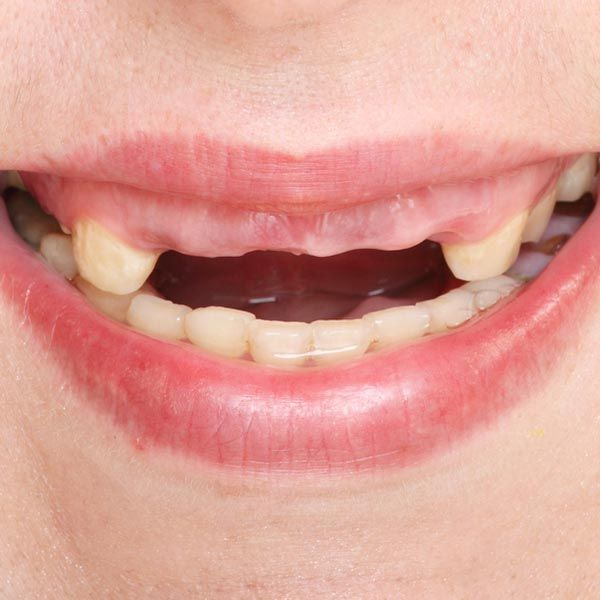 If you have lost more than three teeth in a row, your dentist may recommend a partial denture rather than a bridge.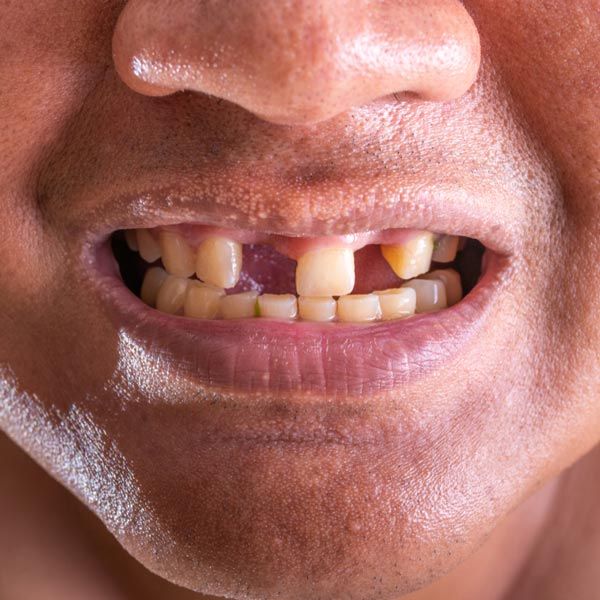 Multiple Areas of Tooth Loss
If you have lost teeth in different areas of your smile, a partial denture can fill these gaps using a single restoration.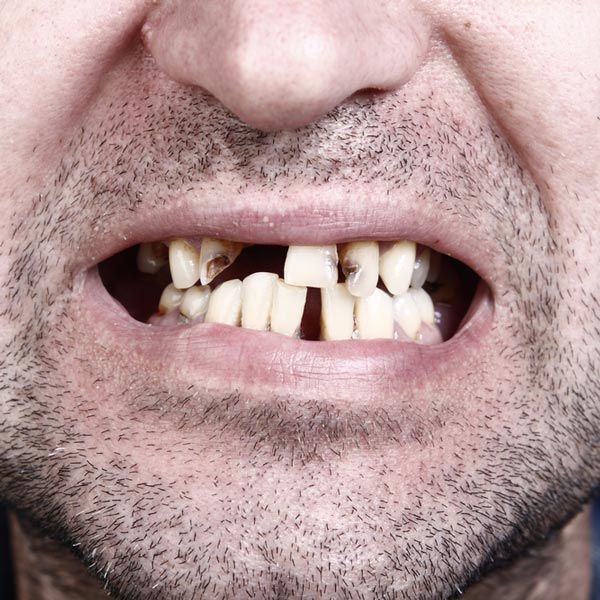 Infected or Rotting Teeth
You may be a candidate for a denture if you have teeth that are too decayed, broken, or infected to repair. Replacing these teeth with dentures can prevent infection from spreading to other areas of your body.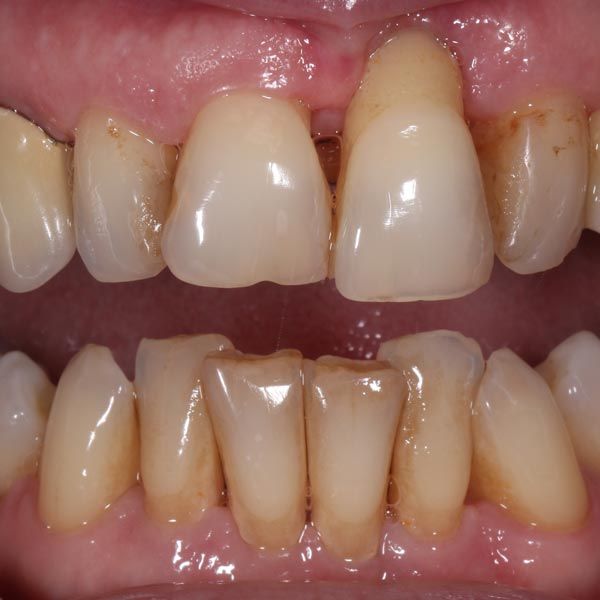 Often a symptom of gum disease, your dentist may recommend addressing loose or shifting teeth by removing and replacing them with a custom denture.
Nearly 1 in 5 adults over 65 have lost all their teeth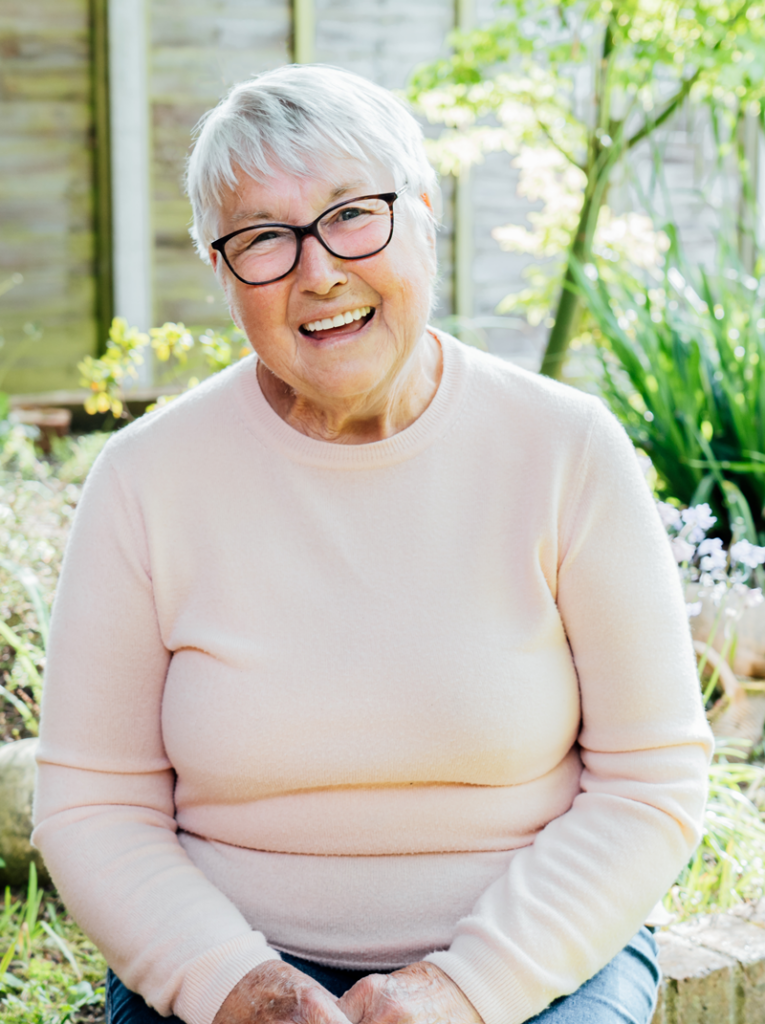 A Range Of Conditions Can Affect Your Candidacy
For an implant-supported restoration, you must have enough jawbone tissue to support dental implants. A bone graft can restore lost tissue if you have experienced jawbone recession. Even for a traditional restoration, your doctor may recommend pre-prosthetic surgery to prevent issues and make your restoration fit more comfortably.
While early stages of gum disease can be easily treated, the condition can reach a point at which the solution may require tooth extraction. Once the teeth are removed, your gums can heal and a denture can replace the extracted teeth. You must be free of gum disease and tooth decay prior to receiving dentures.
If an incomplete smile is making you feel self-conscious, you should speak to your dentist about dentures. A restoration can improve both the appearance and function of your smile and allow you to feel more confident.
Dentures Can Cost as Little as $300 Or More than $13,000 for a Single Arch
Acrylic is the cheapest material available ($300 to $500 per arch), but it is also the least durable. Porcelain is stronger and more realistic-looking, but can cost from $750 to $2,000 or more per arch. Zirconia is the very strongest material, costing more than $13,000 per arch.
For the right candidates, implants make dentures far more stable and beneficial, but they also inflate the price. Placing a single implant costs $1,600 to $2,200, and dentures can require four to eight implants per arch.
You may require preparatory treatments before receiving dentures, each of which will add to the total cost. A bone graft can cost $300 to $800 per area. Gum disease treatment can cost $500 to $10,000. Extractions can cost $75 to $4,000, depending on the complexity of the case.
The Benefits of Premium Dentures
When it comes to dentures, the more you are willing to spend, the more benefits you are likely to experience.
While you may not need the very strongest denture on the market, paying for greater durability or a more natural-looking result may be worth the added investment.
Porcelain
More durable,
can break if dropped

Can be made to look highly realistic
Zirconia
Can withstand more than 7 times the average person's bite force

Can be made to look highly realistic
The process for receiving a denture varies depending on whether your restoration will be supported by dental implants. While implants can add several months to your overall treatment timeline, they provide significant benefits that many patients feel are worth the extra time.
Your dentist and oral surgeon will assess the health of your teeth and gums and design a treatment plan.
You will undergo any preparatory procedures, such as tooth extraction.
If you are receiving implants, you will undergo placement surgery and then wait three to six months for the implants to integrate with the jawbone.
Your dentist will take impressions to design your dentures.
The lab will fabricate your dentures.
Your dentist will provide you with the finished dentures and make any necessary final adjustments.
Your new restoration may feel odd for a few weeks while your cheeks and tongue adapt. You may also experience increased saliva flow, which should diminish as you adjust. With a traditional denture, you may notice some minor irritation or soreness. 
You should eat soft foods cut into small pieces so you can get used to the new dentures. Be cautious with hard or hot foods, which could damage your dentures. You may need to practice common functions, such as speaking, with your dentures for a few weeks until you become comfortable with your appliance.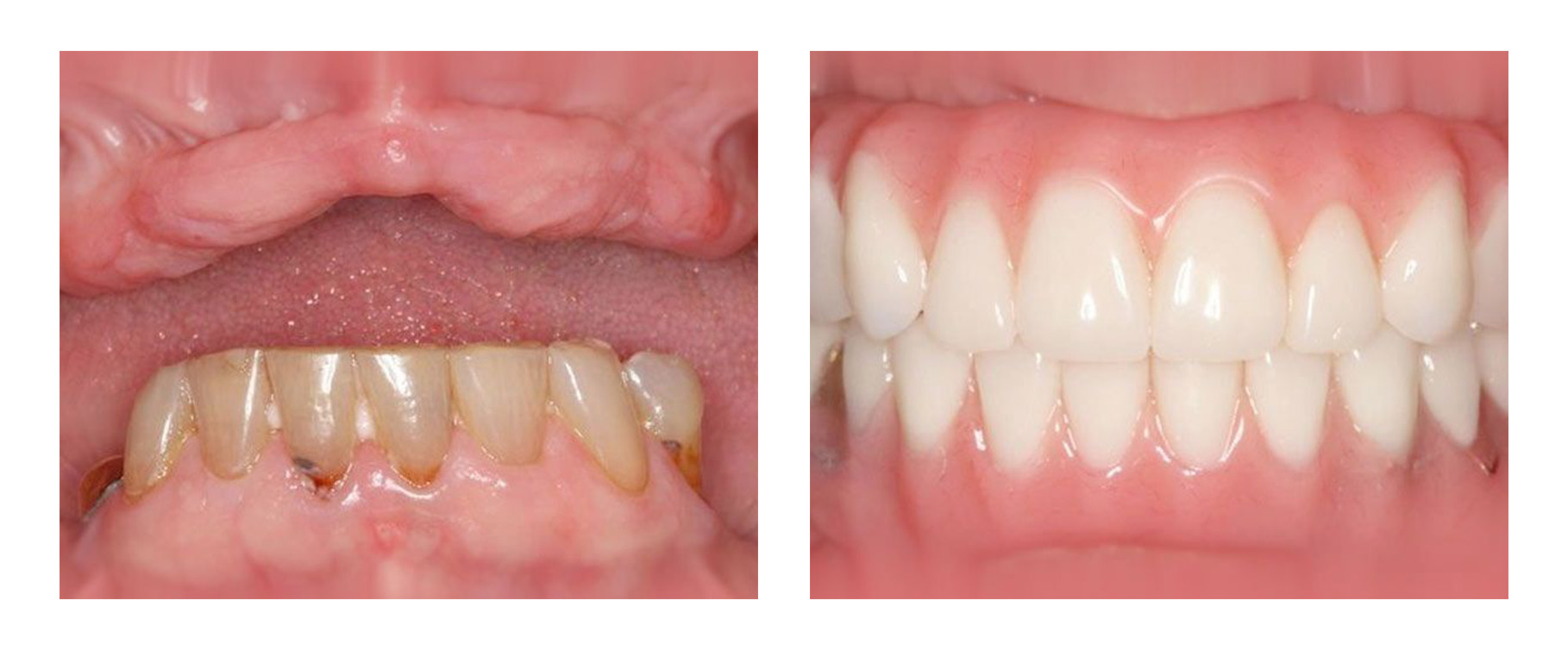 At South Bend Oral Surgery Partners, we know how to help you. Our board-certified surgeon and expert staff can provide the care you need to relieve the discomfort you feel.
What are others saying about us?
"Dr. Paul is a very kind and caring man. I was full of anxiety before my procedure and he assured me that he was going to do everything possible to calm my nerves. I was put under what was described as "twilight sleep" and remembered nothing until being awoken by him and the staff. I highly recommend Dr. Paul. All pre and postoperative instructions were given, both verbally and in writing. Approprate medications were prescribed. Thank you Dr. Paul for making my visit comfortable."
"Everyone was so nice and helpful. I was comfortable before and after my surgery. The office called me a few hours afterwards and even sent me flowers the next day. Best oral surgeon I've ever been too."